8 tags
Roller Derby: New Minimum Skills testing from a...
I passed my minimum skills two weeks ago by finally managing to do 25 laps in 5 minutes, with the help of one of our main league skaters the wonderful Little Miss Mischevil who paced me beautifully. I would've in fact got 27 in 5 if I hadn't been too busy turning around to the player behind congratulating her on her 25 as well at the 26 mark. And now, technically I'm not...
2 tags
5 tags
9 tags
A Question to the Future
Just now on my lunch break I was walking back to the office when I encountered a small van at a pelican crossing, now this in itself is not an unusual or blog worthy experience but there was something strange about the van. I didn't quite realise what it was until the van went past me. It was completely silent. This van was obviously a new greener vehicle, which is a big positive, but...
9 tags
Watch
hideouslyfascintating: Not really hideous, in fact quite beautiful. A wonderful take on how to deal with areas for illegal immigrants in captivity, where they are not on the same line as criminals but instead a hazy blob somewhere around that area. Wonderful consideration for their space and well being as well as their anonymity. Re-blog from my building obsession blog.
7 tags
7 tags
thoughtRondez: Remembrance Day 7.11.2012 →
thoughtrondez: It's been a few days into November now; I think this could be my favourite time of the year. There are clear blue skies encircling the glistening sun, not dissimilar to a mirage, for the conspicuous chill that is enough to justify pulling out the faux fur, that hasn't seen action in months…. Beautifully put and very well written, I wish I could put my mind to to writing...
9 tags
9 tags
10 tags
Great day, sore feet!
So I went of to the Capital yesterday to tart my wares! Decided that some ripped up B-movie Porn T-shirt and a pair of shorts with some leggings probably wasn't a good impression, so I went girly. Aaaand now I can't walk! I take this as a sign that I should continue to dress like an absolute weirdo because at least that doesn't ruin my big toes. Even my Doc Martens...
7 tags
Watch
My Typographic Keyboard finally has the video it deserves!
7 tags
Watch
Ladles and Jellyspoons, I introduce to you the Typographic keyboard. An investigation into communication through other artistic means. Original concept derived from the communication through music by composers Tallis and Byrd.
13 tags
Watch
Re-framed my Spotify brief in a much friendlier video that explains the basic premise and no more. Easier to watch and understand without being over crowded by technicalities.
1 tag
Watch
Dix. Brilliant short from bif about locational OCD trying to explain it to people who have never experienced it. Pretty scary stuff.
4 tags
Working hard or hardly working?
Currently trying to prepare for New Blood, which mainly means trying to De-bug my Quartz Composer file so that it scrolls properly - can't help but think it might be due to my 'j's being kerned slightly incorrectly in Fontographer (but due to the joys of being on Lion I can't just simple fix that). I'm also about to embark on learning JQuery, but it does look like...
10 tags
Watch
Just realised that I never put this bad boy up! This is the final outcome for my Spotify brief for D&AD, they didn't like it but I still love him. May edit to make a more flouncy corporate video for the degree show though.
5 tags
Watch
New and improved video, changed the post instead of posting a new one so that I didn't have to make new QR Codes. Being Cheeky for New Blood HAHA!
10 tags
Watch
Been a busy busy day in the world of El! My 3D poster has been mapped (currently editing various clips together to make a nice video for it) which is definitely a relief. But for now I present you with a video of the output of my typographic keyboard! Made with help from my course staff (ahem, Jaygo Bloom, look him up guys) using Resolume Avenue 4, Quartz Composer, Bomes Midi translator and...
5 tags
6 tags
Watch
Doing a bit of the old 3D projection mapping, this is the video that will be going over my lovely 3D poster which I will post an image of in a few hours (feeling a bit lazy on the old updating). Measured up on a projector so the dimensions are 800x600 which is why the triangles look teeeny weeeeeny. Fingers crossed I can line it all up!
9 tags
Smarter Living...
This blog has been missing a rant and with this huge work load (upcoming final hand in) I feel like letting off steam may be productive for me. So there I was, 'happily' arranging triangles on After Effects when I feel myself drawn to the TV I have on for company (I'm like a budgie, I need some form of companionship in my empty hollow existence being a 3rd year Graphics student...
My blog doesn't even appear to be loading at the...
Which is bloomin' marvelous considering I'm trying to attach it to my website. I can get it on there with Javascript but it just looks damn fuggly, stealing the stylesheet from the tumblr direct seems to do nothing marvelous for it either. Feh!
12 tags
Watch
In need of a serious crit. This is the video so far that tries to explain what my idea is for the Spotify Digital Advertising brief for D&AD. I've spent three days on this video from the basic visuals, to the text animations and little tweaks in the timeline. The one thing that's very obvious to me is that the facebook sweep across needs to be slowed down which is something...
7 tags
11 tags
Watch
I think I'm finally there, the orientation of the emitter that causes the background streams appears to be a good way to keep the nebula going (it is actually linked up to the audio using Sound Keys but the time it takes for Particular to react to the Emitter the moment in the audio it's reacting to is long gone) at the moment the values of the Sound Keys output is too broad so...
8 tags
Watch
We're almost there! Exciting stuff going on in my After Effects den.
7 tags
Watch
Just in case you haven't had enough, yet another nebula experiment.
7 tags
Watch
Another Nebula experiment. One more try and then I think I'm going to have to start to do some real work instead of experiments.
7 tags
Watch
Trying out the concept of using a Fractal Nebula instead of a realistic render. This is test number one of two when it comes to two possible ways of achieving this. Test two will be posted later. Exciting things are afoot!
5 tags
7 tags
5 tags
Honda Experiment →
Spent a good couple of minutes playing with this, quite fun and a clever extension of their most memorable advert as well as using various products of theirs within it.
3 tags
Been neglecting my blog recently.
I've been a bit forgetful about the internet recently, I've been spending so much time on projects that I haven't really been ready to document them on here - this is partially because most of them aren't at a great stage to be shown yet and I still haven't managed to reduce the file size on my satellites video. Boo. My next post is going to be very egotistical,...
5 tags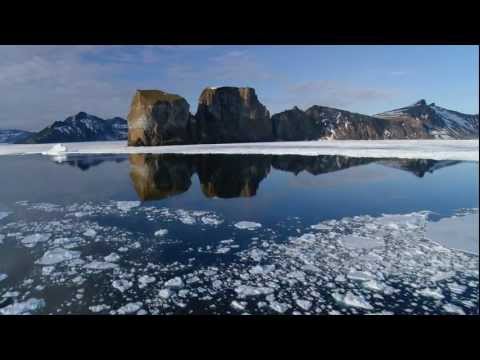 8 tags
Is an LED Printer too ambitious?
I'm trying to wrap my head round the optional briefs we've been given recently, I'm going to be honest and say none of them inspire me - this is most likely due to my lack of attention bodies of text written in language that I can only describe as slightly over expressive. It's taken me an hour just to really decode their meaning. The one that I have found most...
Ideas are Brewing!
I've recently come up with an experiment I want to make, something very art based and interactive piece involving typography, going to think about the logistics of it over August and with my final pay cheque at Apple Print buy the necessary items to make it in September (or at least begin) hoping to get all the soldering done before I head back to uni. Debating whether to involve laptops or...
14 tags
There's a Ranga in the Art Department!
So I've finally got round to writing another update on my wonderful adventure into the world of work for the summer. I've got used to not having windows but it's a little bit annoying when the weather is actually doing some of that summer stuff - lunch breaks don't seem long enough to fit my sun worshiping in. I've once again learnt a lot about getting things ready...